Venue
PriCom 2019 will be held on campus of the University of Kent, located in Canterbury, about 1 hour away south-east from the center of London by train. Canterbury is a small city with a population of just over 55 thousands people, but it is one of the most important cities in the UK because the Canterbury Cathedral, the Mother Church of the Anglican Communion and the seat of the Archbishop of Canterbury, is located here. Founded in 597 AD by Augustine, the Canterbury Cathedral forms a World Heritage Site, along with the Saxon St. Martin's Church and the ruins of St Augustine's Abbey. Canterbury is also close to some other famous tourist sites in Kent, such as the White Cliffs of Dover, the Dover Castle and the Leeds Castle.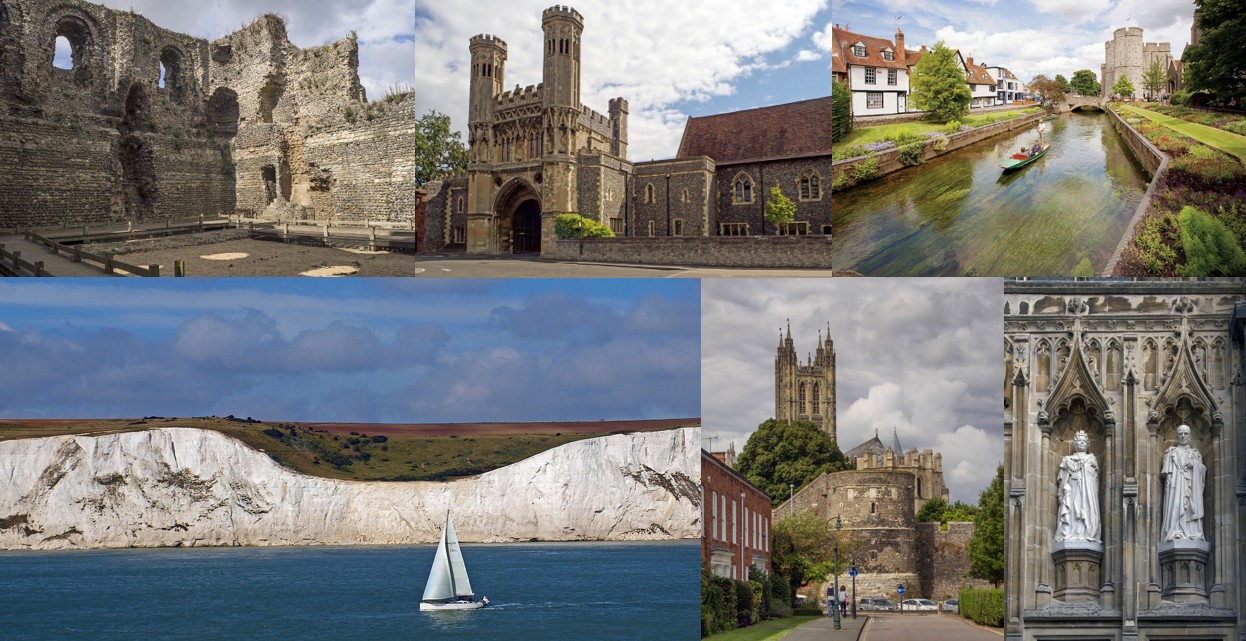 The workshop will be held in the modern and award-winning (RIBA Regional and National Award 2017) Sibson building (LT2 and Atrium), on the Canterbury Campus of the University of Kent. All lunches and dinners during the event will be organised. The last day (17th August) of the event will be an organised tour in other tourist sites in Kent, and a local city tour in Canterbury will be organised in one afternoon (probably on 15th August).
Accommodation
We will provide on-campus accommodation and a number of rooms have been reserved. If you travel with your family including kids, the on-campus accommodation will not be suitable for you. In this case, we recommend you use some guest houses or hotels closer to the city centre and at a convenient location (e.g. walking distance from the Univeresity in less than 30 mins and/or served by a direct bus to the University), such as the following ones:
From the above guest houses and hotels to the University campus, you can take buses or walk. Google Maps can show you different options with great accuacy, so we recommend you simply follow insutrctions given by Google Maps. If you take the bus, you may want to purchase a weekly ticket to save costs. The ticket can be purchased directly from the bus driver.
How to get to Canterbury
To check the best directions, you are again recommended to use Google Maps that covers most public transporation tools in the UK including trains, buses, subways and trams. For more information on timetables and purchasing train tickets online, you can use National Rail's online journey planning tool or thetrainline.com (note that the latter is a one-stop solution but has a service charge; the former does not charge a fee but will redirect you to different train service operators for the actual purchase). Train tickets can also be purchased from the counter or automatic machines at any train station.
As a rule of thumb, from almost all airports of London, if you want to use the public transporation system to come to Canterbury, you will normally need to go to a major train station in London, from where you can find a direct train to Canterbury West or Caterbury East station. Between the two train stations, Canterbury West is closer to the University and city center, and is where fast-speed trains from London uses. So if you can choose between the two train station, use Canterbury West. Once arriving at one of the train station in Canterbury, you can call a taxi to go to the University's on-campus accommodation, your self-booked guest house or hotel. If you will stay at the University's on-campus accommodation, you can also use Uni1, Uni2, No 4 or Triagnle bus services to come to the University. Google Maps can tell you when, where and which bus you can take. If you happen to be at the Canterbury main bus station in the city centre, then such bueses all depart from stops in the B area.
If you plan to use a taxi we advise you to book in advance with a Canterbury local taxi company such as OnTime Executive Hire which is significantly cheaper than taking a cab directly at the airport. Note that if you travel as a group, using a taxi can be significantly cheaper, more convenient and faster than travelling by public transportation systems.
If you need any help on how to get to Canterbury, feel free to contact the General Co-Chair Shujun Li.
Visa and Travel to Schengen Area
If you need a visa to visit the UK, we can issue an invitation letter to support your visa application. Contact the General Co-Chair Shujun Li for such letters. Note that the UK is not a Schengen state, so if you plan to visit the Schengen area after PriCom 2019, you need to arrange a separate Schengen visa yourself. France, Belgium and the Netherlands will be the most convenient Schengen nations to visit as they are served by direct EuroStar trains from London (which travel through the Channel Tunnel under the sea).